Advanced Diploma in Business and
Administrative Management
工商及行政管理高級文憑
University of Greenwich, UK
英國格林威治大學
Course Objectives: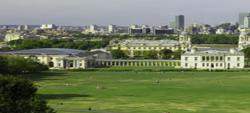 One year programme to prepare for internal and/or external examinations.

May apply for external examination (Advanced Diploma) of IAM, the leading international recognised organisation in administrative management.
Advancement path towards various Bachelor degrees with advanced standing,  entry towards  Postgraduate degrees. Develop personal, business and organisational skills through a systematic approach .

Based on IAM* Syllabus (*a non-profit organization promoting best practice in Management and Administration since 1915.



| | |
| --- | --- |
| Modules | Module Name |
| 1 | Management of Finance, Projects, and Events |
| 2 | Human Resource Management & Practice (plus Knowledge Management) |
| 3 | Managing Marketing |
| 4 | Strategic Issues in Administration |
| 5 | Digital and Contemporary Marketing |
| 6 | Business and Marketing Research |
Admission Requirement:
A recognized university degree or equivalent in ANY disciplines, or
Higher Diploma or equivalent in non-business fields with 3 years appropriate work experience, or
Poly/IVE/College Certificate, Diploma, Higher Certificate or Associate Degree (in related field), or
Managerial/ Supervisory/Experience Entry: *Candidates aged over 25 years old and with over 4 years managerial / supervisory / business experience plus F5 + education background may be admitted subject to approval
Duration:
One year programme to prepare for internal and/or external examinations
Enquiry (報名及查詢):
We will have more Information Sessions coming up, please contact us on 2598 4811.

Course Details:
http://www.abrs.com.hk/index/ADV_DIP_Mktg and Business Admin 2014_Apr (TBC).doc